Fiber Professionals
Now that you've watched our video and have some insight into how we do things, we'd encourage you to explore further into the details provided on our site.
We want to be your next sub, and we're excited to tell you why.
Next Level Splicing Contractors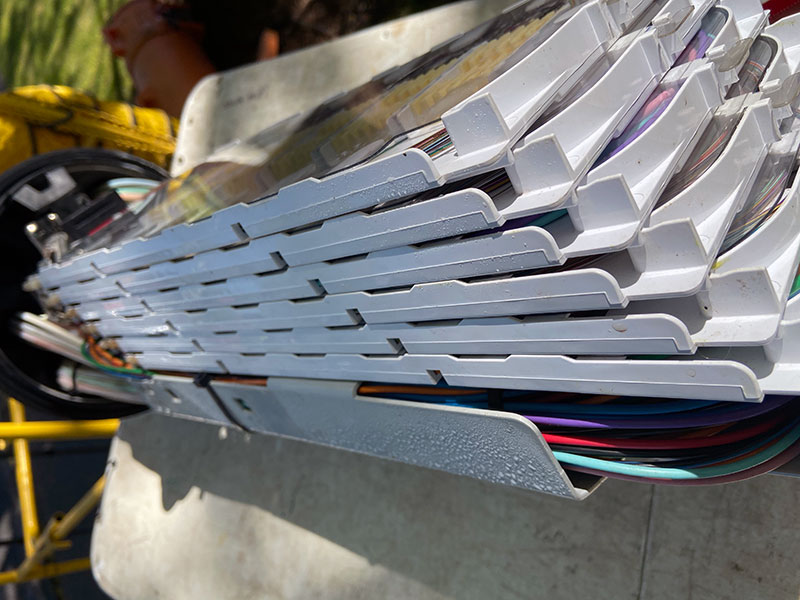 Perfect Prep
The key to successful and beautiful splice locations is proper prep execution. We bring years of industry experience across projects, regions, and decades, that have allowed us to establish internal protocol for quality closure and tray prep. We then combine this internal expertise and cater it to the spec requirements of each project, and standards directives from each client.
Quality splicing starts with the prep, and we don't take shortcuts.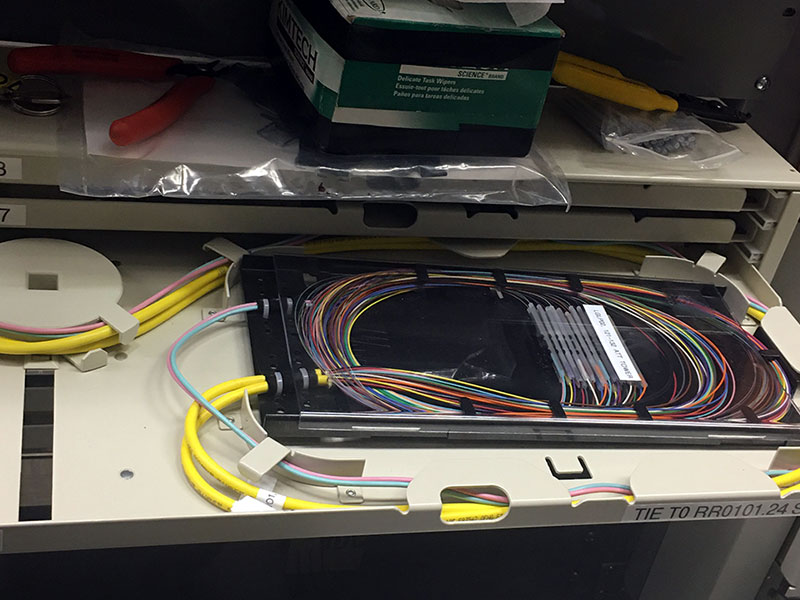 Speedy Splicing
We wish the only thing that mattered in splicing was the quality, but that's just not the reality we live in. Being able to splice at a high-quality standard, matched to a high-volume pace is critical to deadlines being hit. It means dollars for clients and customers, and it means more end users will get their service faster.
We pay close attention to not only our efficiency with speed, but also with quality to ensure reburns and redos are at a minimum.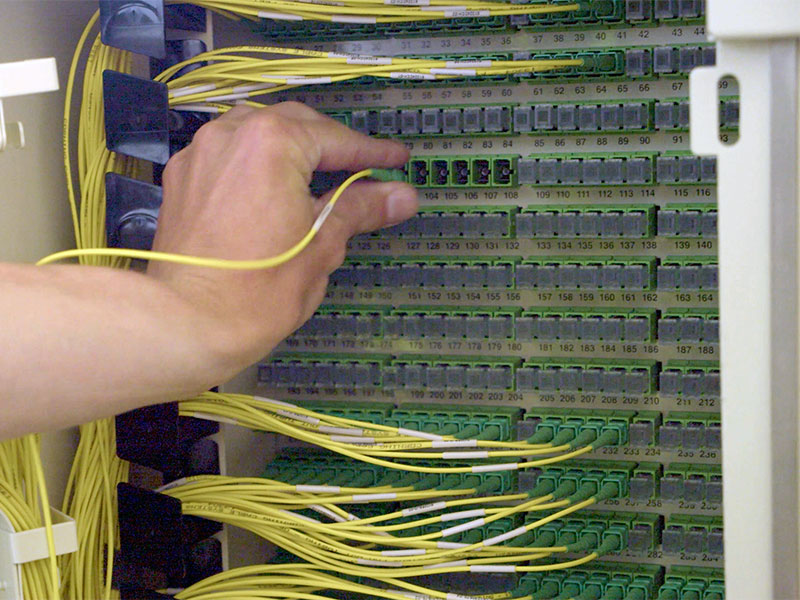 Trusted Testing
Closing projects means test results - accurate and timely. Our software platform helps speed up this process, so as soon as test results are done in the field we can export them in whatever format the customer requires. We also cater our testing operations to the spec, so power meter results or OTDR shots can be migrated into any platform required.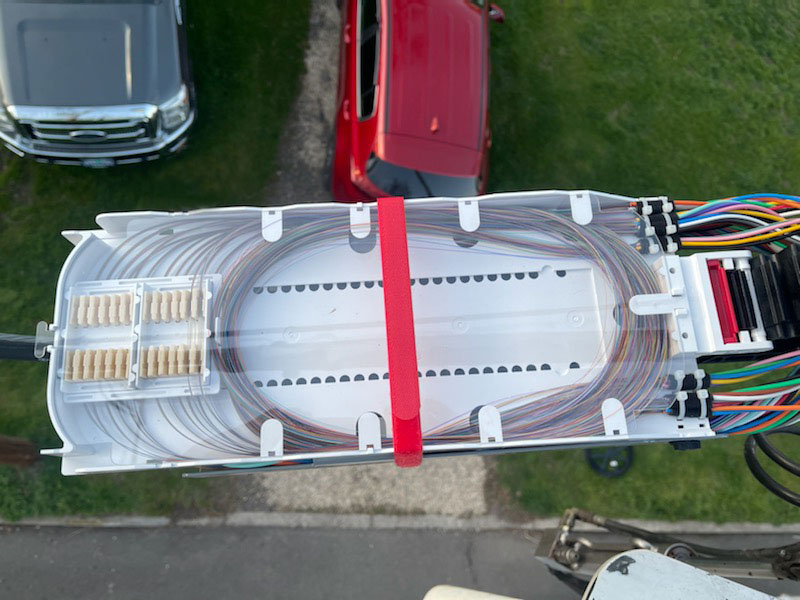 Pure Professionalism
Professionalism in everything we do, at every turn of our operations. We want to be that "pro" in your mind, where you know we have it handled regardless of the situation. Our ethics, confidence, humbleness, open mind to learn, and expertise in our craft means consistent results for you in the field, and better sleep at night.
Project Types
Whether your project is OSP or ISP, new build or infrastructure enhancement, rural or metro work, we've got you covered.
We are equipped to deploy today on your project of any type listed below.
Emergency Restoration
24/7 availability to respond to all types of restorations, whether natural disaster or other causes.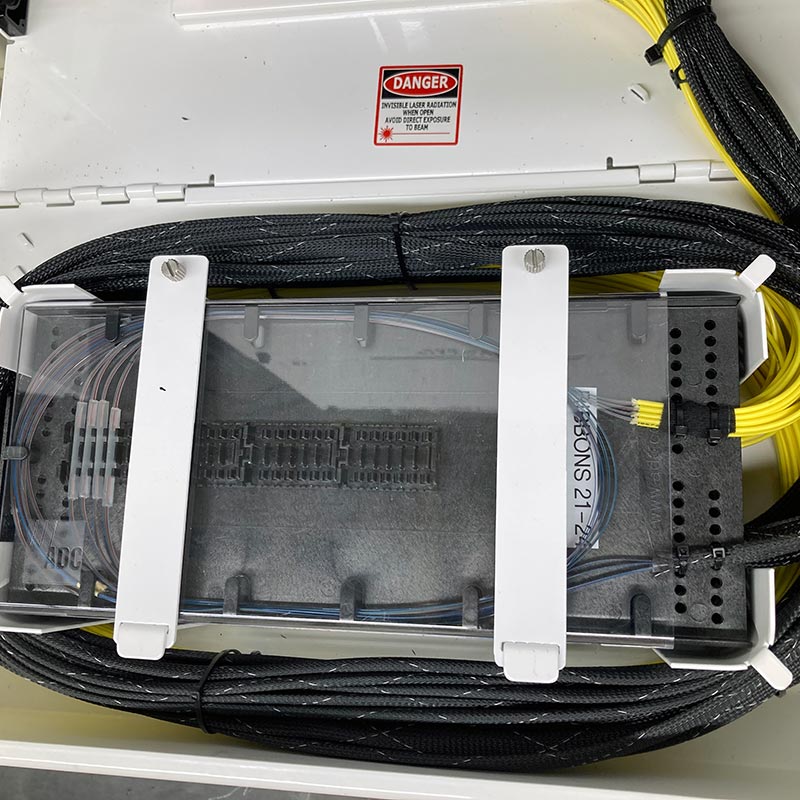 High-Profile Cutover
Active customers means experience is needed. We can handle your cutover, regardless of complexity.
CAF & RDOF
High-volume splicing capability to get your CAF project over the finish line.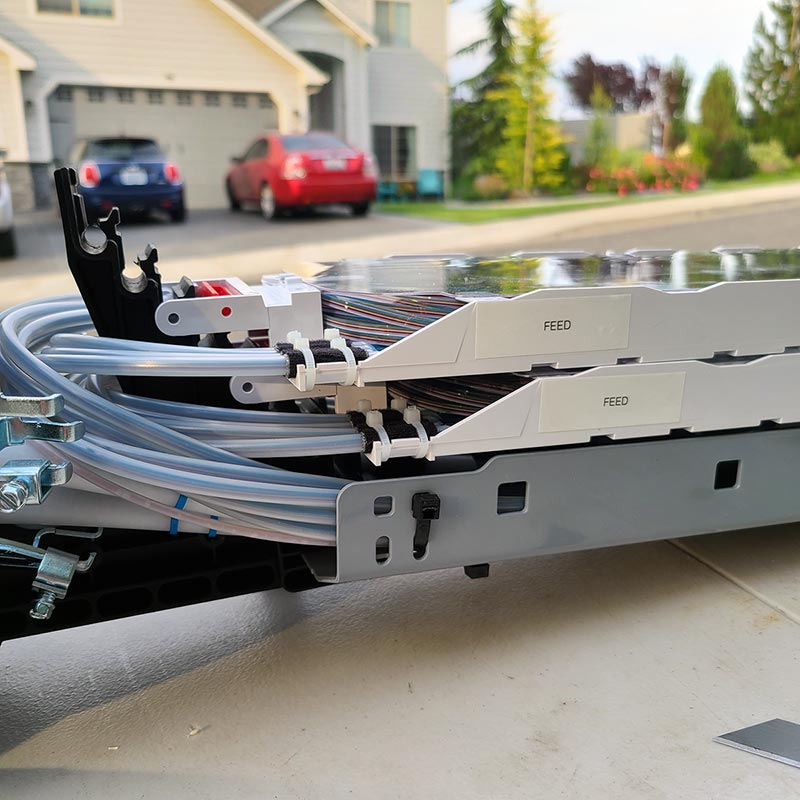 FTTP (all FTTx)
FTTP experts with hundreds of DAs executed. All other FTTx project type expertise as well.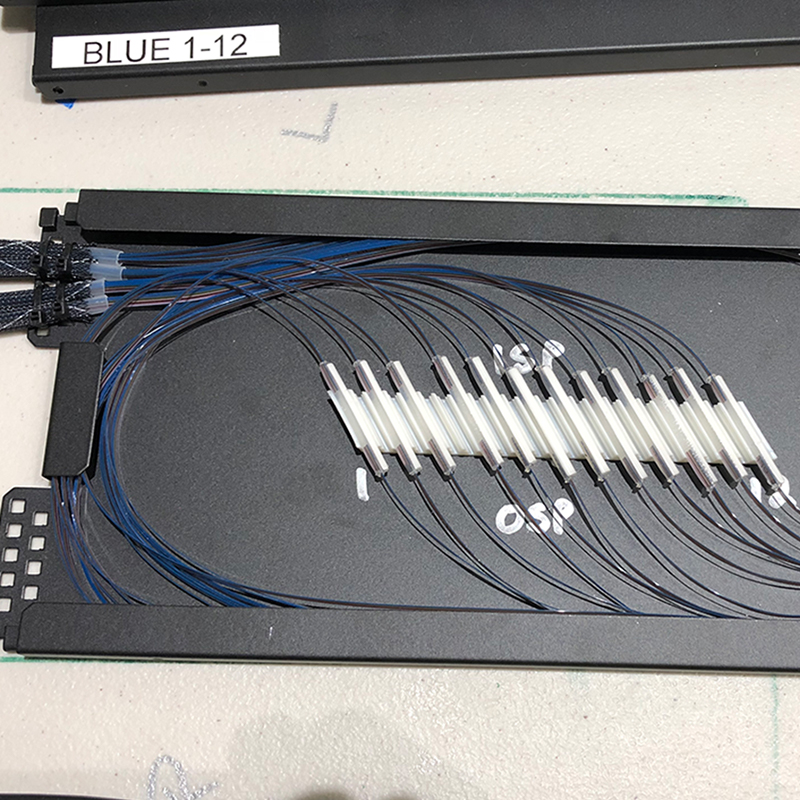 Data Center & Central Office
It takes the right kind of experience and expertise to handle ISP splice locations. We've got it.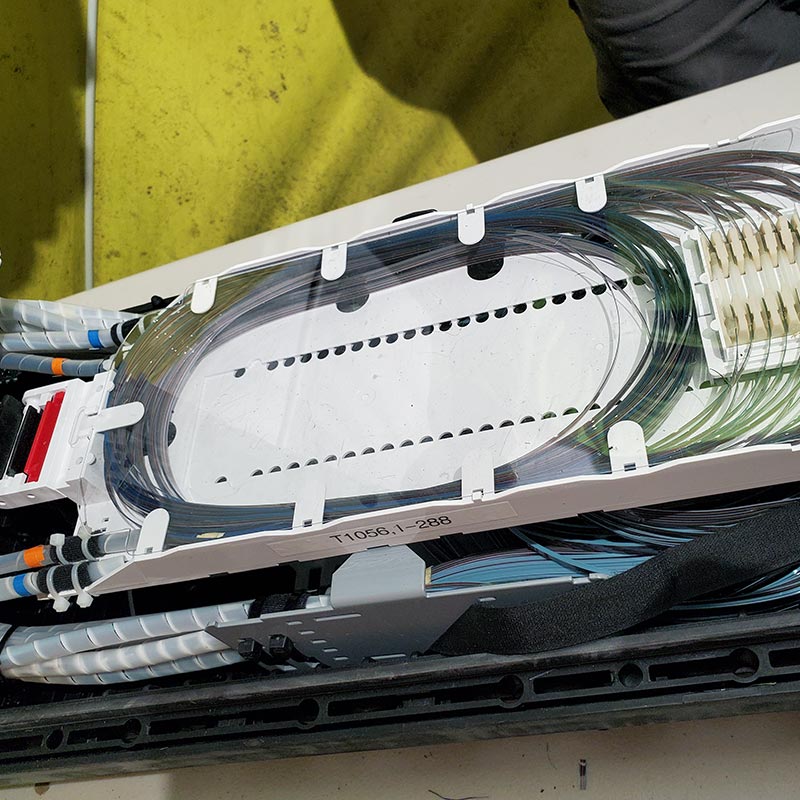 Backbone
Executing backbone projects with precision, whether long-haul or connecting COs within city limits.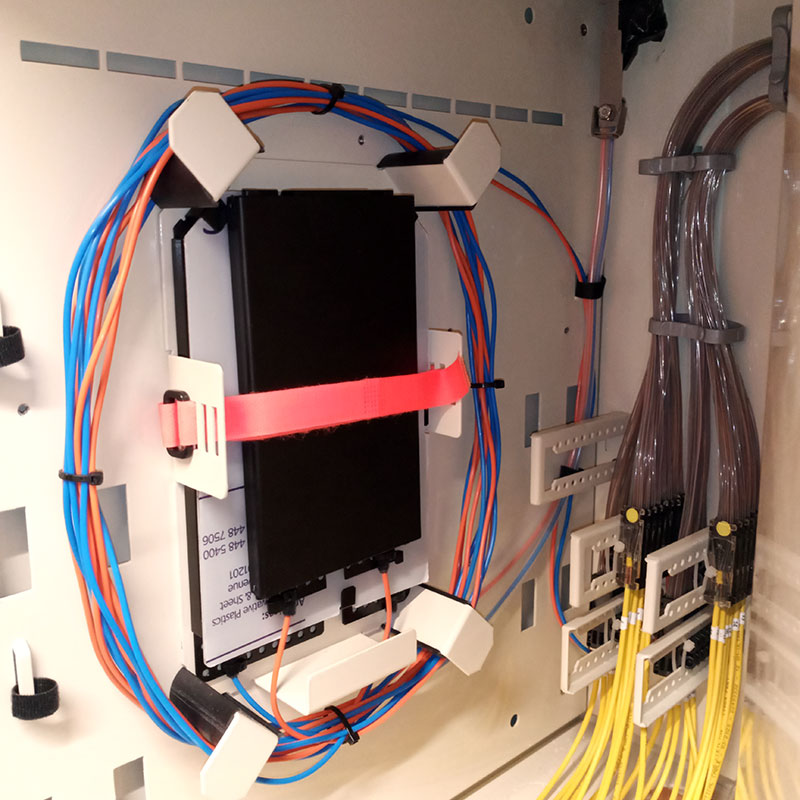 BAU (Metro-E, MDU, GPON)
Your business-as-usual work may be de-prioritized by other subs, but we'll keep them in focus.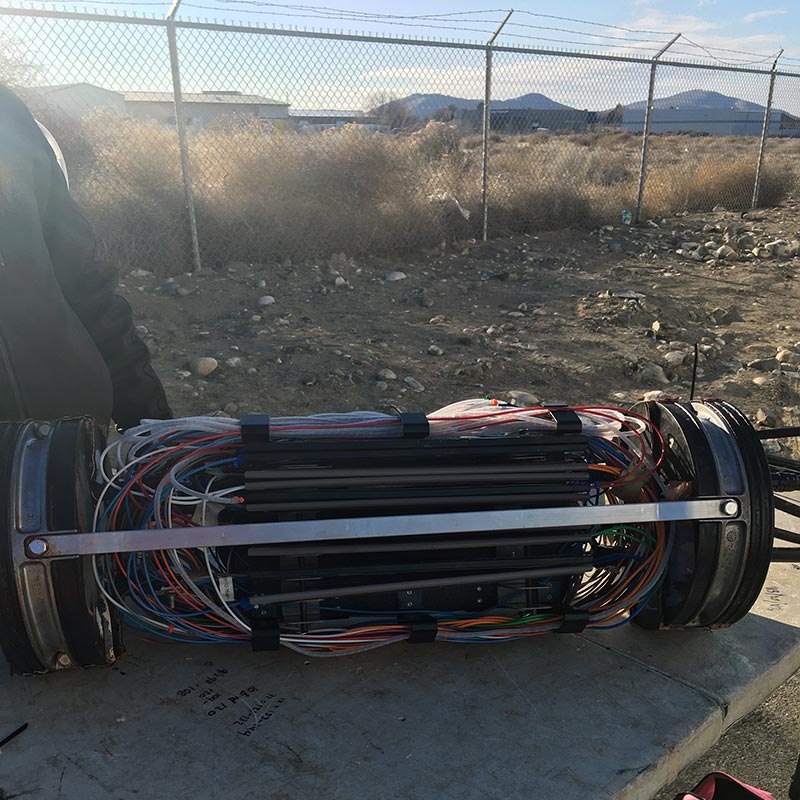 Network Auditing
Regardless of how "messy" the network might be, we can help clean up the data and quality issues.
Sleep Better at Night
If you're an executive, a program manager, a splicing supervisor, or hold a variety of any other roles for a prime, you understand one thing - there is always tremendous pressure by the time the project gets to the splicing phase. Even if you were lucky enough to have a decent project timeline, most of it was probably eaten up by permits, placing, re-engineering, etc.. What does this typically mean for you? You will likely have escalated stress when it comes to splicing completion, and unfortunately as humans we bring this home with us.
We let you unplug with confidence, knowing that we've got your project handled. Rest easy at night, spend time with loved ones, think about something other than work...we've got you.
Pro-active communicators when issues may or are arising, and when work has been completed.
Problem solvers in the field, not looking to abort at every challenge.
Responsible partners who care just as much as you do about getting the work completed.
Hard workers who represent you in the field, and will do whatever is possible to reach success levels.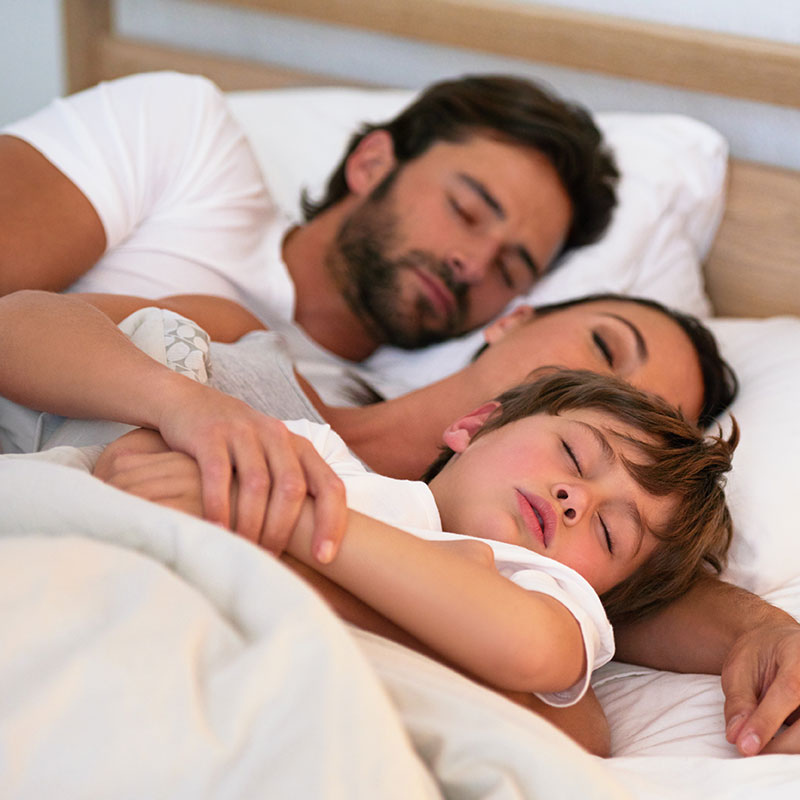 We are Your Partners in the Good and the Bad
It's easy to be your happy and loyal partner when the work is plenty, the placing is perfect, the prints are ideal, and there aren't any issues to speak of. However, true loyalty comes in the non-perfect moments of life, and fiber is no different.
We view each interaction, each challenge, each work order, as an extension of your team. By maintaining a long-term relationship mindset and holding ourselves to high ethical standards, this drives our decision making on your project.
Long-term relationship concern, to provide proper perspective when things aren't perfect.
Loyalty is something we take seriously. If our client is loyal, we'll be there for them in the good, the bad, and the ugly days.
Not looking to jump ship to the next best thing. Transparency about our needs and upcoming business moves.
We know that every case, every tray, and every splice is a direct reflection of not just our team...but yours as well.
Professionalism in Everything We Do
It is not an accident that we call ourselves Fiber Professionals. This is our core objective, to strive for pure professionalism in everything that we do.
When you think of a professional, what thoughts come to your mind? Think of someone that is a true "pro" in all that they did do. This professionalism expectation of ours does not stop with just excellent field work, but our operations, our management, our communication, and our data. It's all significant, and one area needs to be as strong as the next in order to meet the bar we've set for ourselves.
Doing the right thing for our team, our clients, the customer, and the end users.
Not stopping at professionalism in the field, but tying it into all aspects of our business operations.
We hold ourselves to this daily standard, but we fail because we are imperfect human beings. These failures bring about learning opportunities that we work to implement tomorrow.
Having true professionals on your project will make a night and day difference.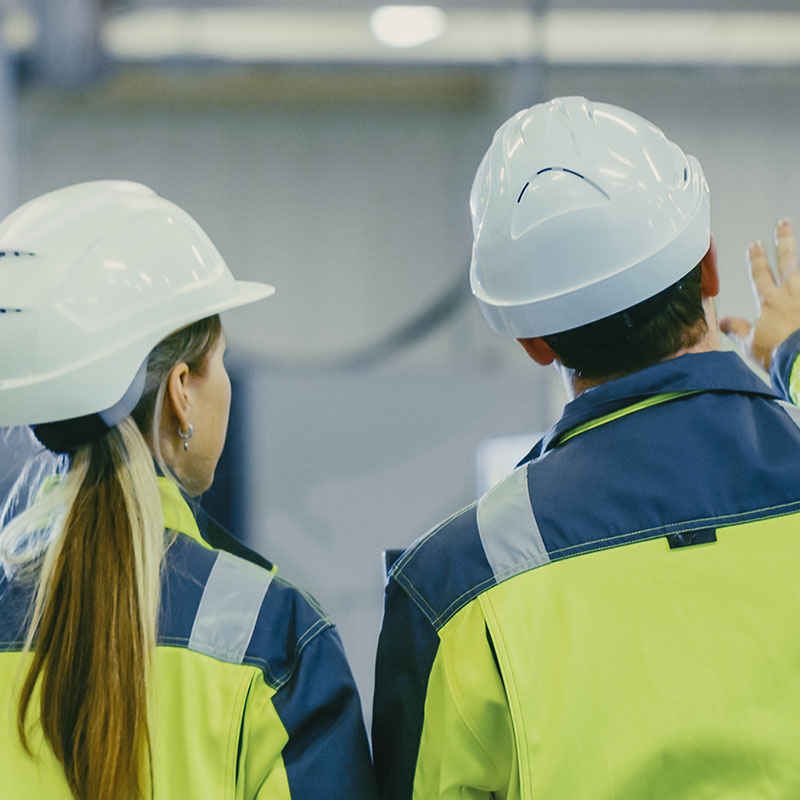 We Are Good Communicators
It is impossible to communicate "too well". There is always room for improvement in this area, and is one of the key factors to success on a fiber project. We have defined communication protocol in place such as daily status reports and team strategy discussions, but it's the ad-hoc communication practices that really make a difference.
Our clients are busy...too busy often times. Fiber projects are not perfect - ever. These two facts combined together usually result in high risk for inefficiency if communication is not constant, correct, and creative. Our team tries to keep pushing the envelope on communication improvement, customizing the approach for each client and project.
Custom status and other reporting capability designed specifically for your account and projects.
We don't stop our communication efforts at a single phone call attempt or an email delivered deep in your growing pile of inbox messages today. We push until the message has been delivered clearly.
We understand that your team having updated information as soon as it can be provided will result in better decision making opportunities.
Communication is so important, and we pride ourselves on being your most communicative partner.
We Work to Solve Problems with You
Want to know the main reason why we are better problem solvers than our competition? We expect problems to arise every day. Fiber projects have problems daily, and things rarely go as planned a month or two ago. We not only know this, but we pro-actively plan for it. Then when the problems arrive, we just go right to work with you on solving them.
Problem solving is done both independently and together with your team. We strive to build trust organically over time, to not only show you that we are capable of solving issues on our own, but to learn your specific approaches to tackling them. Since we are an extension of your team, this helps us better represent you in the field in all circumstances.
We don't complain, we don't make excuses, we don't flake when times get tough. We just work the problem.
We combine the other aspects of our professionalism-based culture to help us solve problems for you quickly and correctly.
Problems are solved together using our experience and your desired strategic direction.
Problems will be there tomorrow whether we like it or not. Thus, we anticipate them and respond instantly upon their arrival.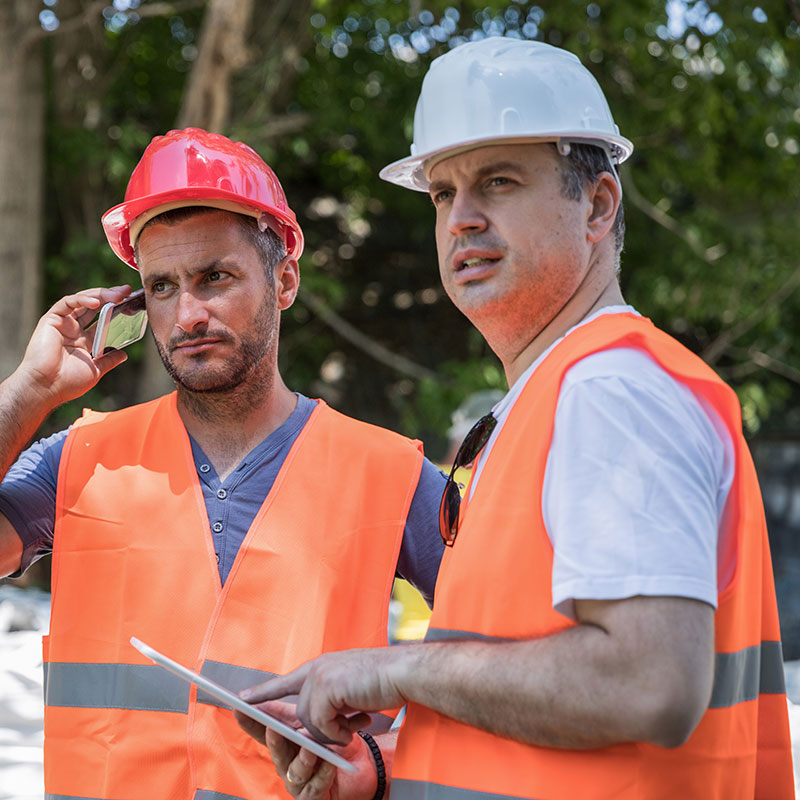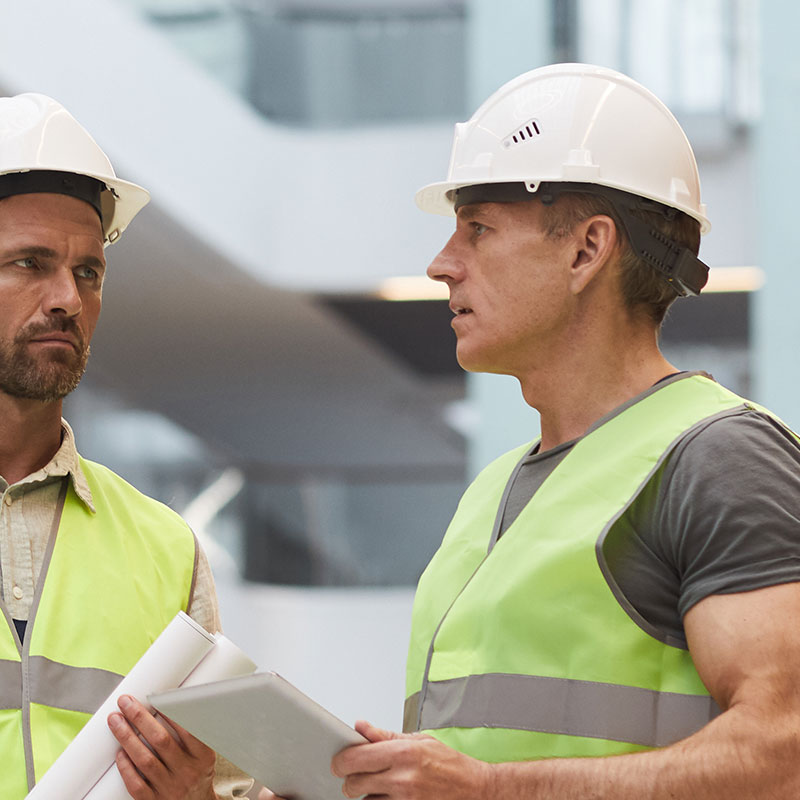 We Believe in Consultative Partnership
Our approach to our relationship with you is consultative in nature. We sometimes have ideas, or value to add to a project that you might not be aware of. We don't wait around for you to ask, rather we'll throw ideas and solutions out there if we feel it can help you and the customer.
Trust is a key factor in getting our clients to appreciate this consultative partnership approach. We work hard every day to gain confidence from each client through every single interaction and touch point on the project. Through this confidence gained in seeing us respond positively and consistently, it opens up all kinds of doors for our partnership opportunities together.
We don't sit back quietly if we have an idea or feel there's something to add.
A vendor does what you say (hopefully). A consultative partner executes on the spirit of your directions, while adding value in other ways.
Consultative approaches are taken daily because we strive for a long-term relationship with you.
We Know How to Manage Projects
We not only are very experienced in the field as splicing technicians, but our team has many years of successfully managing projects as well.
Our project management strategy and operational model is not just based in fiber project execution experience, but hundreds of other telecommunication and technology projects the past 25 years. We combine this experience with modern tools and technology to enhance our ability to communicate and manage details effectively. This results in high-level project execution on your work orders.
Constantly evolving proprietary tools and technology to enhance management capabilities.
An agile approach to project management while combining various methodologies from Waterfall to SCRUM on custom implementation for each project type.
Custom reporting and notification functionality can be offered to each client, based on their desired data needs.
We are good project managers, and your project cannot have too many of those on it.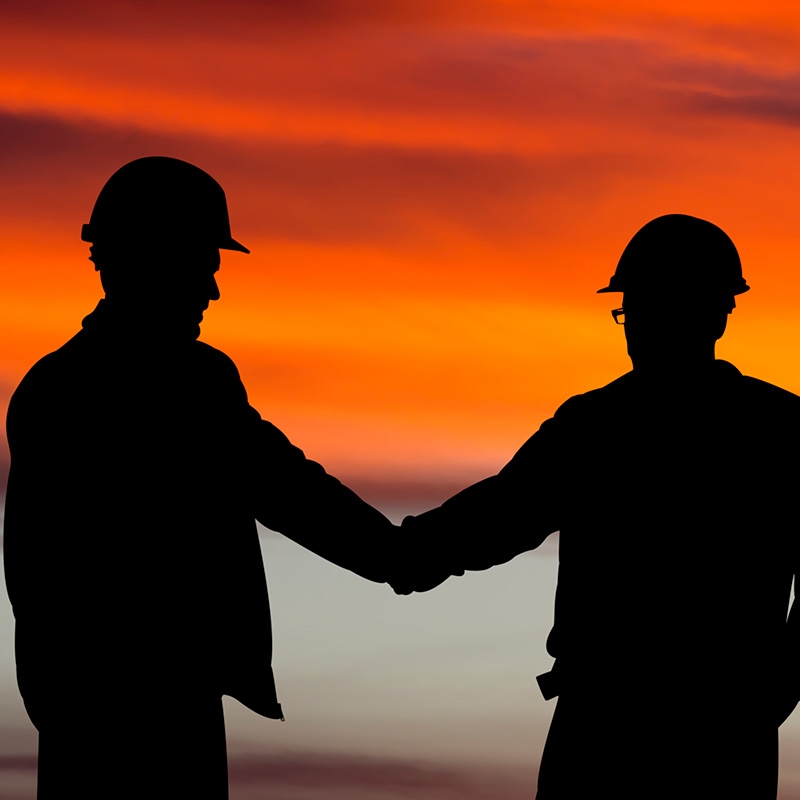 Account Management is a Top Priority
In the hustle and bustle of daily project execution, this account management piece can often get overlooked. We try to stay focused on not only the project work at hand, but also on the partnership as a whole. To do this requires consistent focus on building and maintaining relationships with your team.
Not only do our partners know who their daily contacts are for work in the field, but also have relationships in place with upper management, and a specific Account Manager assigned to them.
Assigned Account Manager to work with clients beyond the daily project execution.
Long-term relationship building is the target, and the Account Manager drives this effort while working closely with our executive leadership and the project management team.
Relationships between upper-level business managers is a focus.
We Have Modern Technology & Accurate Data
There unfortunately is a data problem in the fiber industry. Bad print data, bad or late placing data, and then there's the risk of inconsistent and inaccurate data from splicers. It's a mess. We can solve at least the splicing side of this equation for you.
Simply stated, our company leadership has two decades of web technology experience and the implementation of business intelligence systems across a variety of industries. This provides a great advantage for our clients, because our team uses a proprietary software platform to house all project data in real-time. This means real-time access to data, advanced reporting capability, and most importantly ACCURATE data handoff to the client.
Our "Dashboard" houses all data for your project, and we can access it in real-time for you upon request.
Data entry into this platform has automated quality validation to eliminate field entry errors.
Just about anything imaginable by a client can be established: custom reports; custom notifications via email or text; custom client access pages to interact with this data in real time.
Data usage within the system and exporting from this true-data source ensures accurate details for billing, as builts, testing, status reports, job closeout activities, and more.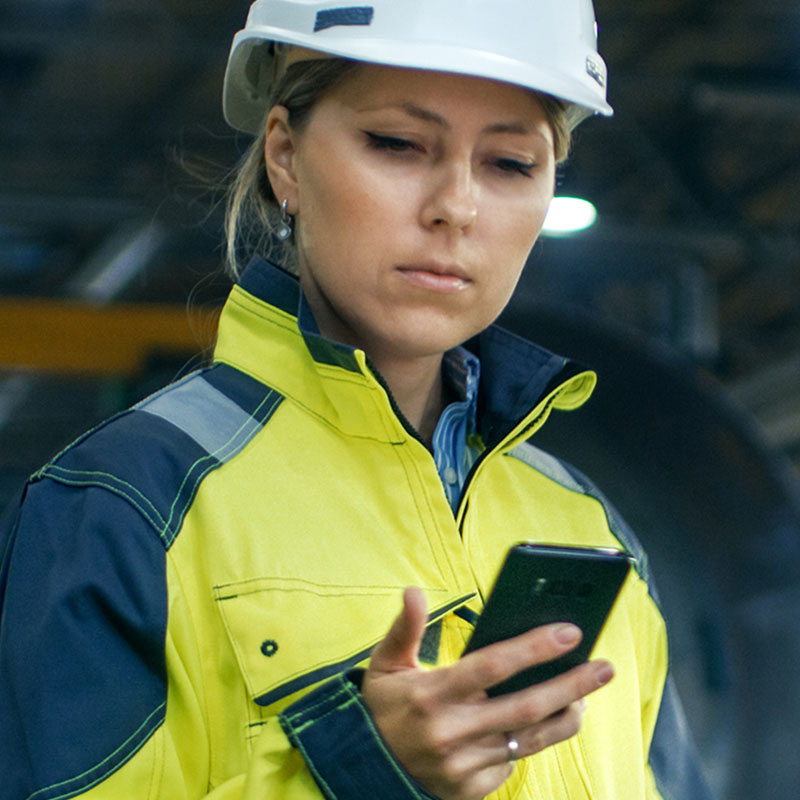 Corporate Office
100 N Brand Blvd, Ste 514
Glendale, CA 91203
Email Us
support@fiberprofessionals.com